Admitted Student Visits

Experience Endicott In-Person or Virtually!


Upcoming Admitted Student Events

Academic Focus Days
Academic Focus Day will feature academic presentations by deans and faculty members, with a more in-depth look at the curriculum. Staff members from the offices of financial aid and student affairs will conduct workshops for parents, and student-led campus tours are available. Each Academic Focus Day is dedicated to a select number of academic programs.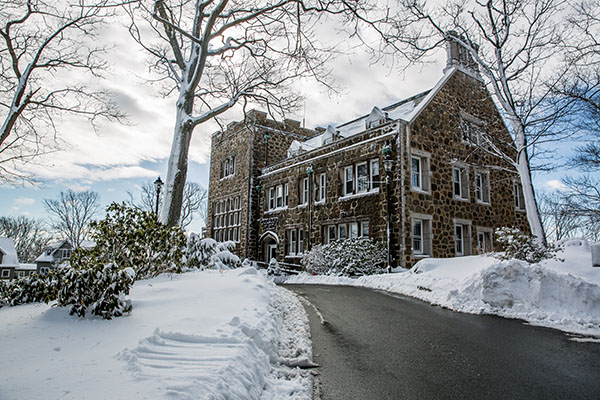 Tuesday, February 21, 2023
Cummings School of Nursing & Health Sciences
Nursing

Wednesday, February 22, 2023
Curtis L. Gerrish School of Business
Accounting, Business Management, Entrepreneurship, Event Management, Finance, Healthcare Management, Hospitality Management, International Business, Marketing
School of Education
Education: Educational Studies, Early Childhood, Elementary, Secondary

Thursday, February 23, 2023
School of Social Sciences, Communication, & Humanities
Communication, Criminal Justice, Digital Media (Digital Journalism, TV/Film Production), English (Creative Writing, Literature & Language, Secondary Education), History (Public History, Secondary Education), Liberal Studies (Individually Designed Major), Marketing Communication/Advertising, Political Science, Psychology
School of Science & Technology
Applied Mathematics (Actuarial Studies), Bioengineering, Biology & Biotechnology (Secondary Education), Computer Science, Engineering, Environmental Science (Secondary Education), Mathematics (Secondary Education)

Friday, February 24, 2023
School of Visual & Performing Arts
Architecture Studies, Art Therapy, Expressive Art Therapy, Graphic Design, Interior Architecture, Performing Arts, Photography (B.S. & B.F.A.), Studio Art: (2-D, 3-D,
Intermedia Digital Media & Mix Media)
School of Sport Science
Esports Management, Exercise Science (Allied Health), Exercise Science/Pre-Professional Athletic Training 3 + 2 (B.S. /M.S.), Sport Management

Admitted Students Day
Saturday,  April 1, 2023
You've been admitted!
It's time for future members of the Class of 2027 to celebrate!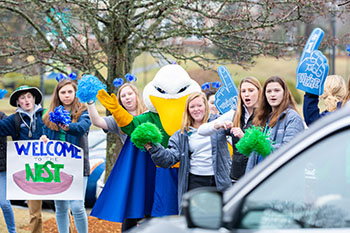 Daily Admitted Student Visits

Campus Visits

Campus Visits for Admitted students are offered Monday through Friday. Students will have the option of selection an information session, campus tour, one-on-one meeting with an admission staff member--or all three. If you have any other special requests, please share when you register.

In-person visits for Admitted students will begin on Monday, January 23, 2023 when Endicott students return to campus for the spring semester.

Virtual Visits
Meet & Greet with Endicott Gulls

Virtual live panel with current Endicott students

Next Steps for Parents & Guardians

Virtual live Q & A with Admission, Financial Aid and an Endicott student

Ask the Admission Staff
Virtual meeting with member of the admission staff



As an admitted student, you may have some specific questions about your major, life on campus, and the next steps in the process. This one-on-one conversation with a member of the admission staff is an excellent way to get those questions answered. These sessions are open to both students and parents/guardians.



Schedule Your Virtual Meeting

Gull for a Day

The Gull for a Day program gives admitted students an opportunity to experience "a day in the life of an Endicott Gull". While visiting campus, you will be paired with a current student who will take you to class, connect you with members of the Endicott community, show you their favorite locations on campus and enjoy lunch with you in the Callahan Center, Dining Hall.